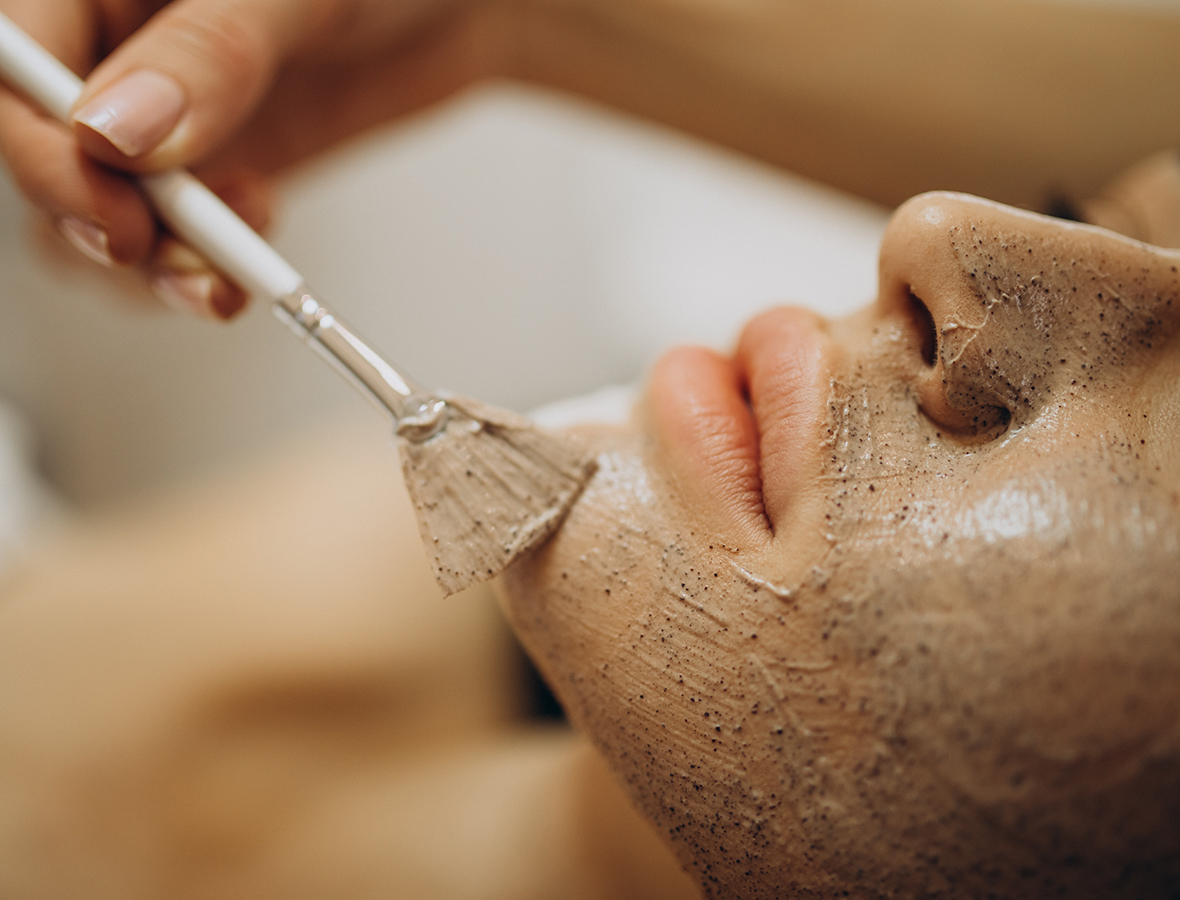 In the intricate world of skincare with infinite choices, we all get overwhelmed while choosing the right skincare products. For this reason, we are here to guide you and help you choose simplified and effective skincare routine to follow every day!
There are three basic skincare routine steps, cleansing, moisturizing, and applying sun protection for day time. On the other hand, your night skincare routine should include additional steps. If you wear heavy makeup or sunscreen during the day, double cleansing your face is a must. Double cleansing means cleansing your face twice, first with an oil-based product and then a water-based cleanser, followed by a moisturizer.
If you want to add more products to your routine, you certainly can add an exfoliator, toner, serum and masks.
Importance of Choosing The Right Product
Before setting up a skincare regimen it is very important to know your skin type and its requirements otherwise you will not get the proper benefits that your skin deserves. For oily, acne prone, sensitive skin it is always better to choose a mild gentle formula that consists natural ingredients. Dry skin needs hydration and moisturization. So always choose products that meets the skin's necessities.
5 Tips to Follow for Healthy Glowing Skin
1. Use the correct cleanser and face wash for your skin type
For oily, acne-prone, or sensitive skin, always choose a mild, gel-based cleanser or face wash like PANAM CARE Daily Face Wash with Apple Cider Vinegar. For dry skin or combination, it is always important to maintain hydration. PANAM CARE Daily Face Wash with Beetroot Extract is great for all skin types.
2. Moisturize your skin twice a day
Moisturizer is your skin's best friend. The best times to moisturize are right after you get out of the shower and right before you go to bed.
3. Use sun protection everyday
Daily UV exposure contributes to the visible signs of aging and sun spots. Always wear sunscreen whether you go outside or stay inside the house. Choose a broad-spectrum sunscreen with an SPF of 30 or higher and reapply it every 2 hours.
4. Exfoliate a couple times per week
Exfoliating helps speed up your skin's regeneration process and helps increase the skin's radiance, clarity, and youthfulness. Physical exfoliators work against the top layers of the skin to remove dead, dulling surface cells via rubbing. Chemical exfoliants do not involve rubbing the skin. The chemical exfoliants can penetrate the skin for deeper exfoliation.
5. Hydrate inside and out
Lack of water means less radiance. Choose products that have hydrating formulas. And, of course, drink around eight glasses of water a day.
When it comes to maintaining a healthy skincare routine, keep it simple. Find a cleanser and moisturizer that you know work for you, and keep them at the core of your regimen.